STUCO promotes wearing red to bring awareness to heart disease
Tomorrow is National Wear Red Day, and student council is holding the theme day to match. Just like wearing pink in October for cancer awareness, the holiday is meant to bring more awareness to heart issues. STUCO has its DASH committee that promotes awareness for drug and health safety. 
"DASH is drug, alcohol, safety and health awareness," StuCo sponsor Amber Brumlow said. "We always really do a good job for the first two parts of that, and our new goal for the committee is to raise more health and safety awareness in the coming months, and national heart health seems like a good place to start."
Researchers found that 45% of teens know CPR, proving that heart and respiratory health safety isn't really something covered in schools, or even the world. 
"Heart disease is a very real issue that goes unchecked very often," senior Oliver Cardin said. "It goes under the radar or people don't advocate for it enough, so it's very good to spread awareness cause people aren't even aware that it even could happen to you." 
There are so many outside factors that can cause issues for your health. Teens can tend to be reckless about their behavior without really thinking of the consequences they could face later in life. It's not talked about enough for anyone to think anything of it at their age. 
"A lot of substances can cause irreparable damage that you will suffer with later in life," Nurse Candice Lottinger said. "In addition to poor genetics, poor health habits and age. Some things you just can't avoid, but repeated use of energy drinks, lack of water, all of those play into it and can do irreparable damage. There are actual students who have had a sudden cardiac arrest because they have a diet of energy drinks. In addition to energy drinks, substance abuse, even your stuff for focus has an effect on your heart, and that's why you shouldn't take prescriptions that aren't prescribed to you by your provider."
How people treat their bodies isn't the only way the heart can face issues. Some people are born with diseases that not only affect their heart, but their way of living as well. 
"I have a heart murmur. I was diagnosed when I was a little kid," sophomore Shey Ryan said. "I'm in and out of the hospital a lot cause my heart likes to not do things. It's hard sometimes to walk to the CTE building and back because of my heart, it's also really hard to walk upstairs. It beats really fast sometimes, so when people push me, I have mini heart attacks."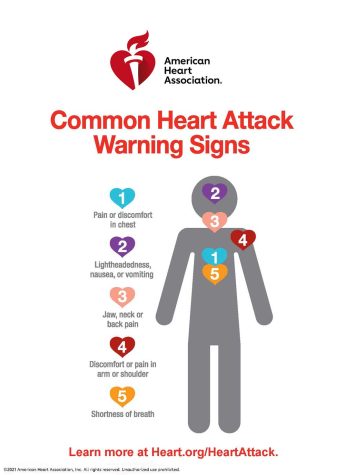 It's a serious issue that isn't brought to mind often. Students need to not only be aware of the issues and what can cause it, but healthy habits that can keep them in good shape. 
"To have good heart health, there should be no vaping, drink plenty of water, eat a balanced diet and only take medications prescribed by a doctor," Lottinger said. "Even over-the-counter medication like Tylenol or ibuprofen, too much or being used too frequently can have a bad outcome on your health. And if there's a chronic condition that you're aware of, such as diabetes or gall blatter issues, just stay up to date with your physician about those as well."
Cardiovascular disease is the world's leading cause of death, and so many people struggle with something related with their heart every day. STUCO wants to bring awareness to this day and help show students how important it is to take care of themselves. 
"We need to spread awareness because a lot of kids die, a lot of people really, die because of heart problems, and no one really talks about it," Ryan said. "They're so busy talking about other things that heart issues just fall way, way down on the list, so I think we need to spread awareness for people who struggle that way."
Leave a Comment
Donate to The Voice of the Wildkats
Your donation will support the student journalists of Willis High School. Your contribution will allow us to purchase equipment and cover our annual website hosting costs.
About the Contributor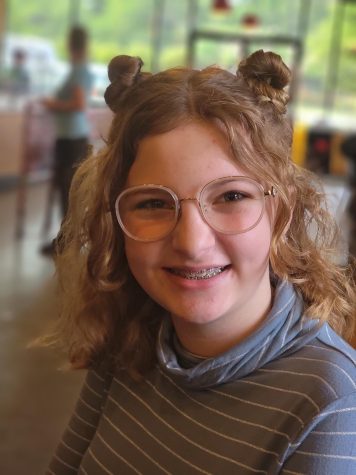 Gracie Brumlow, VOW staff
Gracie Brumlow is a freshman at Willis High School. She enjoys theatre, choir, and of course, writing. This is her first year on the newspaper staff, and...