Operation Renovation
Just wait for it; packages are soon to arrive
Operation Renovation is making moves as the project to modernize the library was recently approved for two grants that will be used to purchase furniture and graphic novels. 
English teacher Ross Gragert and technology innovation coach Shawn Rhoden have been heading up the project and recently received new funding. Gragert received the "Up, up and away" grant allowing for improvement in the library's graphic novel section. 
"If we are going to improve the library, it's going to be this section for this age group," Gragert said. "We'll be getting these books around March. There's almost a hundred or so new titles that are going to be added." 
Teens now have a wide range of interest when it comes to books. Lately, some have gained an interest in these graphic novels such as anime and superhero comics rather than the traditional novel. 
"Because of the nature of the students I teach and my education through my masters program, I was really looking at trying to give students more of what they wanted to find in the library," Gragert said. "I know a lot of my students really like graphic novels. It's a very quickly expanding and growing market, so with the thousand dollars capped out for the individual grant, I wanted to make sure that I included as many options as possible."
There will be comics from the Marvel and DC universes as well as various anime and manga graphic novels to appeal to the students of this generation. 
"I went for classic comic book characters, so there's going to be an addition of superman comics, and there is going to be regular marvel and DC characters," Gragert said. "There's also going to be anime or manga titles that I actually had to survey students about- first just informally talking and getting what they're interested in and then sending out formal surveys through google forms."
The inspiration and idea for this improvement was the boom in the superhero universes that has been happening the past few years. 
"For me it started with the superhero stuff because when I first started looking at the resources in the library," Gragert said. "It was around the time that all the movies like Infinity War and Endgame came out. A lot of my students at the time were talking about it a lot. Some of them had the comics and some were looking for other material." 
In addition to the "Up, up and away" grant, another one was approved to make more improvements in the library. 
"We did receive the Education Foundation Grant, and it was called Read, Recharge, Refresh," Rhoden said. "Read was for reading, recharge because students will be able to come in to charge chromebooks and phones and refresh because we are adding a coffee bar next year."
The grant was used to purchase comfortable seating for students to read, do homework and relax. 
"All of the furniture has been ordered. Mr. Gragert, Mrs. Hodgins and I will take the furniture and arrange it," Rhoden said. "I have put in all of the requisitions, and next week we should be receiving six armchairs, three huge bright colorful rugs, lamps everywhere, two huge ottomans and ten small sitting ottomans." 
The library is more than a quiet, book-filled room in one secluded corner of a building. It is the living room of the school. 
"In addition to the new furniture, seating areas, tables and things like lounge chairs, I hope it will give the students more of a reason to visit the library and access its many resources," Rhoden said. "Because while most people go to the library just to find books, it offers so many more things such as anything to do with answering questions, finding resources for projects or papers." 
The whole purpose behind the project is to make the area more modern and inviting to students. 
 "Now we just want kids coming in," Rhoden said. "They can come in before school and during lunch, but they still have to social distance. We just have the best books in here, and we want them to come in here and enjoy the space. If a kid has extra time in class, get a pass to come get books or come in and read or relax to get away from the hustle and bustle. We want them in here to read, enjoy and recharge. "
Leave a Comment
Donate to The Voice of the Wildkats
Your donation will support the student journalists of Willis High School. Your contribution will allow us to purchase equipment and cover our annual website hosting costs.
About the Contributor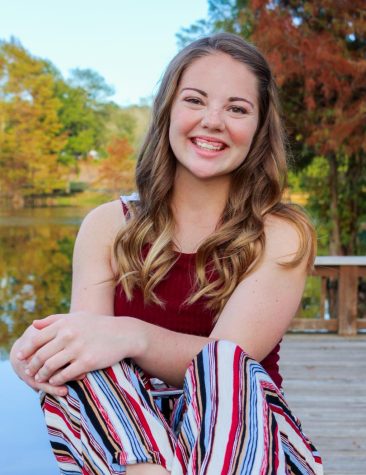 Heather Jackson, VOW photography manager
Heather is a senior on the school's varsity tennis team. Last Spring, she became a State Champion in Journalism UIL for News Writing in 6A. She made...