New fine arts teachers foster advances in programs, talent in students
Arts stay alive as teachers with new goals hired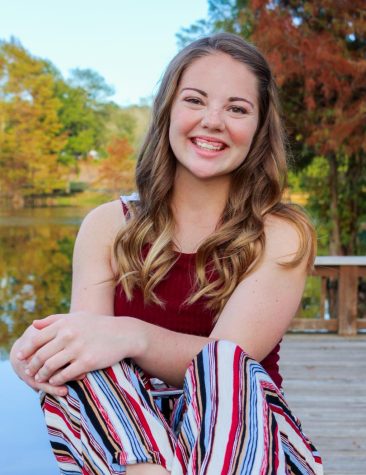 More stories from Heather Jackson
The arts are everywhere. School mostly focuses on the academic aspect of learning, but electives, especially fine arts, are what affect people in their everyday lives. Choir, band, dance, art, theatre: these are the fine arts that bring life to students and their surrounding audience. 
The school hired five new fine arts teachers over the summer to boost the various programs and keep the arts alive for students and the coming generation.
Netflix, Instagram, Spotify: in other words, the arts of everyday life. They are often seen as an escape from the drudge of everyday life, but for some, they can be the driving force for success and happiness.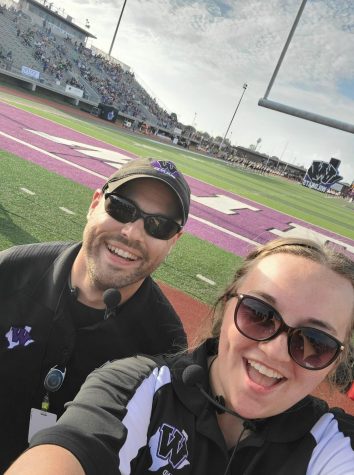 "During the pandemic every time someone turned on Netflix or Hulu they were turning to theatre and design for an escape from their current reality," technical theatre teacher Seth Ramsey said.
Fine arts not only affect their audiences, but the people performing. Band members are with each other for several hours a day, and that time not only helps them get better at their instruments, but create a bond with one another as well.
"My hope for our program is that the students develop positive relationships in our 'band family' and they have fun performing their show every time," Assistant Band Director Alyson Clarabut said. "I participated in nearly every instrumental ensemble that my high school had to offer and learned a lot of really great life lessons from being in band." 
Each art has its own unique history. Theatre is the oldest art form in the world, and was even used to keep history records. 
"So the fact that it has been around so long and is still influential today is the reason I love teaching my discipline," Ramsey said. "Another huge reason I love my discipline is seeing my students accomplish tasks they didn't know they were capable of completing. I see many students gain a lot of confidence and problem solving skills as they work collaboratively to accomplish a build or task that seemed a little too daunting at first."
The past two years have been a struggle for various school programs, and band was not immune. They lost a year and a half of competitive experiences and are finally able to start gaining some back.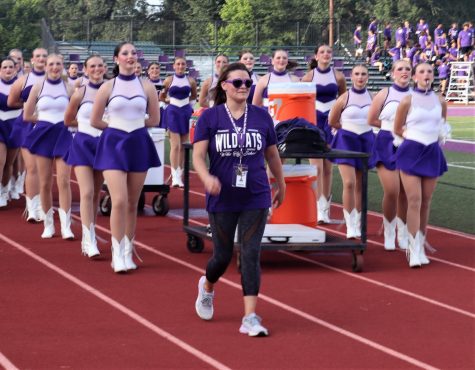 "I'm really hoping to work with our students to reestablish the program's culture and competitive excellence to what it was pre-COVID," Director of Bands Joseph Dittfurth said.  "For the fall, I have high hopes for our students to put a great product on the field for football games and marching competitions and to have a lot of fun doing it."  
The arts can be someone's drive when nothing else suffices. They can bring untold joy to those participating in their fulfilling performances. 
"In my personal high school career, dance and drill team was my life," Sweethearts Director Amanda Quesada said. "It is my goal to grow and increase the pride, legacy and standards of the Sweethearts Dance Team as well as to bring awareness to the dance department to develop in skill and numbers."
Teachers find their callings in all sorts of ways, and in some cases, pursuing them can help others find their calling as well. 
"My art teacher was awful," art teacher Tressa Green said. "She gave us coloring pages everyday. It could have been that we were her last class of the day and a little rowdy, but I wish she would have sought out my talent then. I promised myself I would never be that teacher to dismiss talent when I see it." 
Leave a Comment
Donate to The Voice of the Wildkats
Your donation will support the student journalists of Willis High School. Your contribution will allow us to purchase equipment and cover our annual website hosting costs.
About the Contributor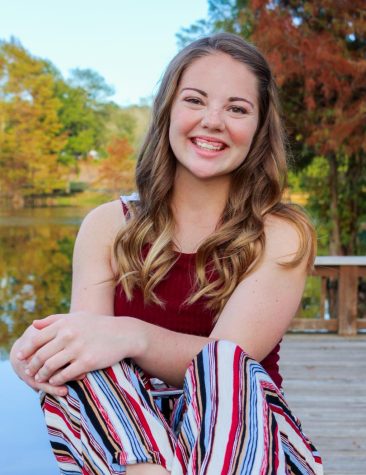 Heather Jackson, VOW photography manager
Heather is a senior on the school's varsity tennis team. Last Spring, she became a State Champion in Journalism UIL for News Writing in 6A. She made...