Staff, students reflect on life of beloved employee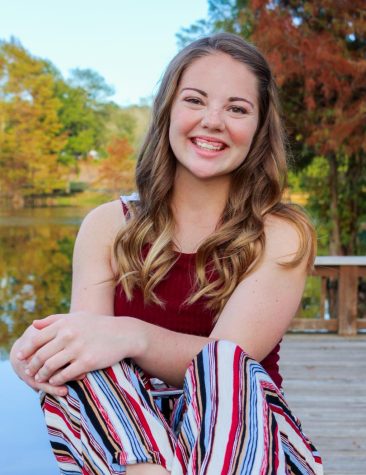 More stories from Heather Jackson
A smile. It was the first thing that greeted anyone who ever met Denise Mathis. If a person knew her for one day or 25 years, they most remember her smile, and the way she made everyone feel like a long-lost friend.
When long-time employee Denise Mathis suddenly passed away early this week, it was her smile that friends thought of when they remembered the impact she had on the people she left behind.
"When I started at Willis High School, Ms. Mathis was one of the first people to greet me every morning with a huge smile on her face," ag teacher Tanis Price said. "She truly sought out to make everyone happy. Ms. Mathis was the embodiment of 'One team One purpose.' She cared about every student, teacher, administrator, fellow custodian and maintenance personnel. When I think of Ms. Mathis, I will think of her huge, kind heart and say aloud 'Wildkats Never Die!'."
Although many would pass through the halls without giving someone a second glance, Mathis would go out of her way to help her students and coworkers by doing everything in her ability to make the best out of situations they would face. 
"One day I was in a bad mood, and she cheered me up," junior Blaine Eckert said. "She was an inspiring role model that inspired me to go to school every day. I like how she had a warm personality and how she was always smiling."
Mathis was a long-time Wildkat as a student and staff member, graduating from the high school in 1983. She began working for Willis ISD in 1991 and would go on to greet and connect with all who passed her by in her 30 years working in the district. 
"Ms. Mathis and I started working together at Parmley during 2004-2005," advanced academic coordinator Amy Rogers said. "We shared a birthday and a friendship; in fact, we were doing our usual birthday messaging just a few weeks ago as she was spending her birthday in the hospital battling COVID. I loved that she held all students she worked with, K-12, to the same standard expectation of behavior."
Through the years she worked at a number of campuses in the area, including Roark, Parmley, Central Office, and WHS and worked her way up to be promoted to lead custodian of Parmley in 2005. 
"I loved Ms. Denise," English teacher Bridget Thomas said. "She and I came to the high school the same year after both being at Parmley. I remember the first time we ran into each other after the move; I rushed over to hug her. I was so happy to have an instant friend when I arrived on campus. She was such a blessing to so many people." 
In all her years at Willis ISD, she connected with just about everyone she came in contact with across many campuses in the district and left her mark wherever she went. 
"I have known Ms. Denise for many years since she was at Parmley where my wife worked," math teacher James Korkowski said. "In all those years I don't ever remember her not greeting me with a smile. Once she came to the high school she never failed to ask how my wife was doing.  She was always such a positive person."
After holding several different positions over the years, she was made lead custodian in the CTE  building in 2018 and was moved to the main building as lead at WHS in 2019 which only grew and deepened relationships with those who surrounded her. She had a big job to tackle and always made sure to help others in any way she could. 
"I met Ms.Denise when I was in the main building on the third floor seven years ago," health science instructor Katrina King said. "When we moved over here to the CTE building she came with us as our lead custodian. She was always there to listen and go out of her way to help in any way to make sure we had what we needed in our rooms. She even helped me when I broke a glass dish, and she said it's okay and did not make me feel bad because I made a mess. I was so disappointed when she had to go back to the main building because I loved having her here and spreading joy." 
Denise Mathis not only took care of her students and staff each and every day but also knew the importance of working in unity for everyone's best interest and the success of her students.
"Ms. Denise greeted me every morning and was always welcoming and encouraging," senior class secretary Jennifer Bell said. "She truly believed it takes a village to help the students be successful and that we all needed to work together." 
Mathis was an inspiration and had a lasting positive effect on countless people across district campuses. The family is planning a funeral at LLMS Auditorium, but the details have not been finalized. 
"Ms. Denise was one of the first staff members I met when I moved from SAS to the high school," assistant principal Janessa Dutton said. "She made me feel welcomed and part of the team immediately. Her smile, her spirit and her heart for Willis ISD will be missed greatly.  My thoughts and prayers go out to her family as I know they were her pride and joy."
Editor's note: The information was released after this story was published: The funeral for Denise Mathis will be Sat., Oct. 9 from 11 am to 3pm, at the Lynn Lucas Middle School Auditorium.
Leave a Comment
Donate to The Voice of the Wildkats
Your donation will support the student journalists of Willis High School. Your contribution will allow us to purchase equipment and cover our annual website hosting costs.
About the Writer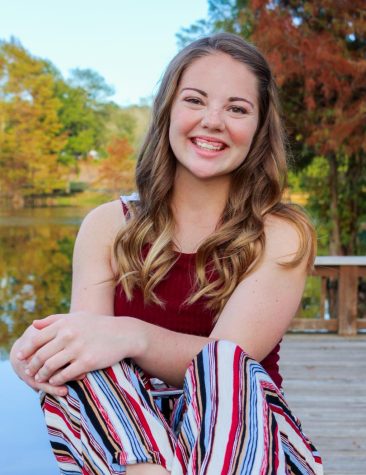 Heather Jackson, VOW photography manager
Heather is a senior on the school's varsity tennis team. Last Spring, she became a State Champion in Journalism UIL for News Writing in 6A. She made...